Pack the files
Run BoxedApp Packer, add files and directories of portable Google Chrome and HtmlApp.
Here what you get now: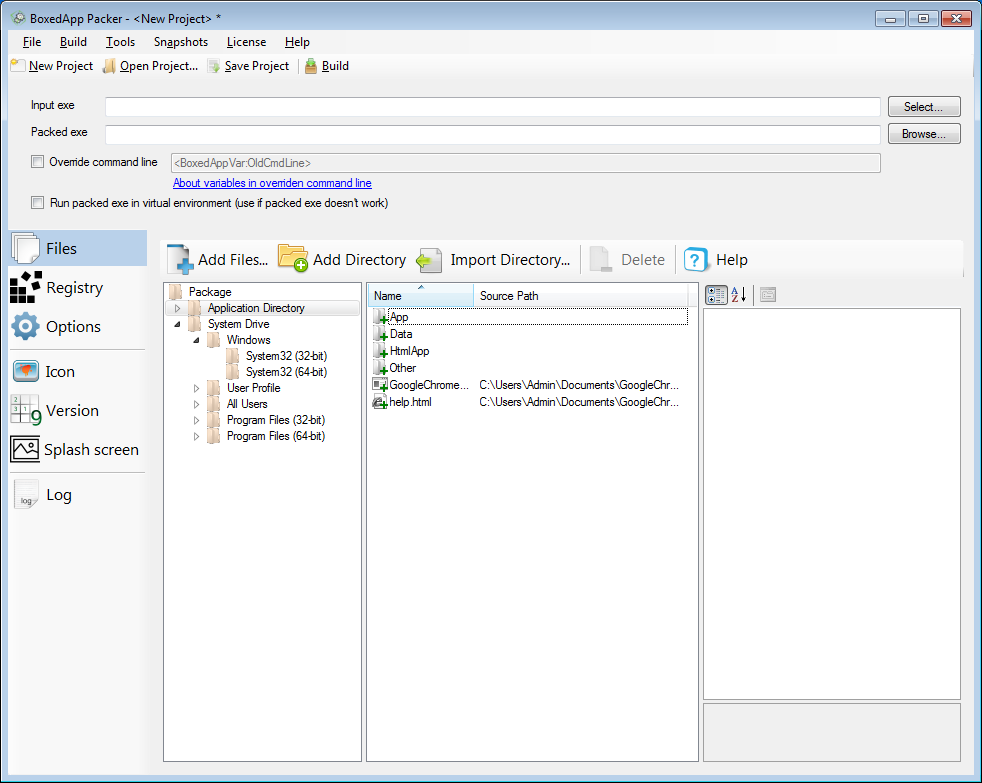 Then (look to the right by Input Exe) click to Select - Select from project, in the dialog choose <ExeDir>\GoogleChromePortable.exe.
Also select some file as output (i.e. packed) exe.
It's ok, but how to make the Google Chrome launch the HTML application? Via the command line, of course!
Click to Override command line and type:
<BoxedAppVar:OldCmdLine> "<ExeDir>\HtmlApp\index.html"
Finally you get: